Heightened sequence risk
Poor returns early in retirement can cause untold damage to your prospects of a decent income for life. Sequence risk is often confused with volatility, a traditional measure of investment risk. But it's a distinct and visible risk – particularly at the retirement income stage.
The best way to understand the impact of sequence risk on a retirement portfolio is to look at the impact of each year's return on the overall outcome for someone over a typical investment lifetime.
Suppose an individual spends 60 years invested in the capital markets. They pay into their portfolio for the first 30 years (accumulation) and they take money out for the last 30 years (decumulation).
The chart below shows the impact of each year of return over the entire investment period of a typical individual's lifetime. The chart quantifies the impact of each year's return and shows how much the success or failure of the overall retirement journey depends on the returns obtained in any year.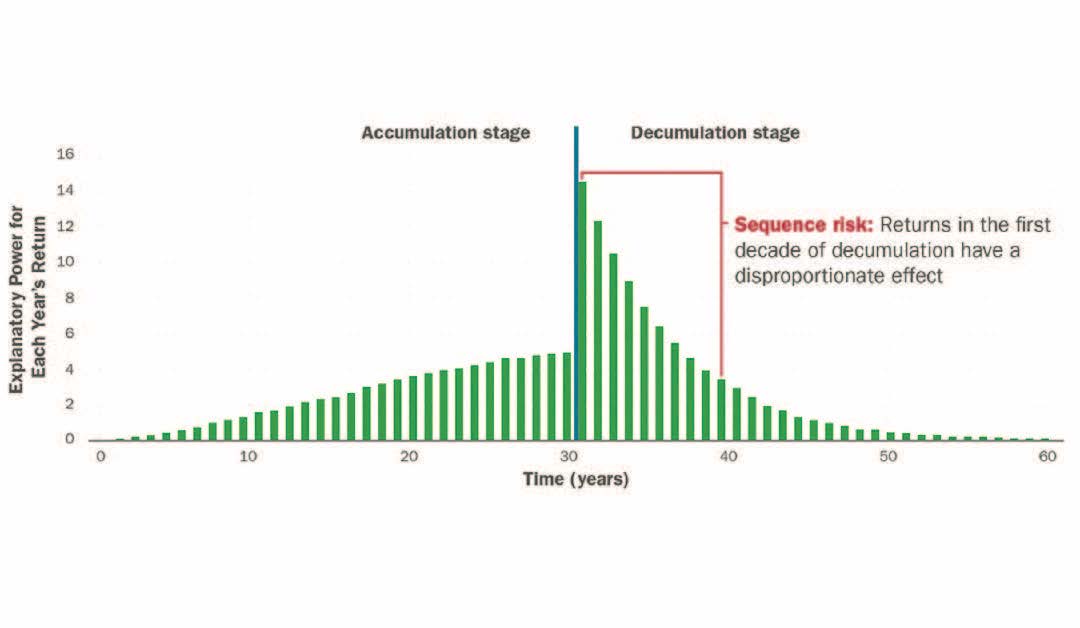 The returns in the first decade of decumulation stage (years 31 to 40 on the chart) of retirement have a disproportionate impact on the overall retirement experience. So, the order of return is as important as the level of return.
If you get good returns in the first decade of retirement, you're unlikely to run out of money, as long as you use a sensible withdrawal rate. If you get poor or even mediocre returns in the first decade of retirement, then technically speaking, you're buggered!
It has the potential to decimate the portfolio beyond repair, even if good returns happen later in retirement.
Sequence risk also exists during the accumulation stage, but it's amplified by withdrawals from a portfolio during the retirement stage.
We know that capital markets deliver good returns over the long term. But retirees taking income out of their portfolio don't have the luxury of waiting for the long term. They need income monthly or annually.
All these risks are uniquely associated with retirement income planning and we should approach them in a scientific way. It's all the more reason why retirees should strongly consider working with a financial adviser to help them.
And advice must be based on sound empirical evidence and robust, practical application as opposed to trial and error practices handed down from one adviser to another.
Whem it comes to Timeline, the historical performance of the asset classes are being calculated in the background of a scenaro. The chart below shows how much the client could take over a 30 year retirement period within X number of years and the sustainability of income taking into account withdrawals.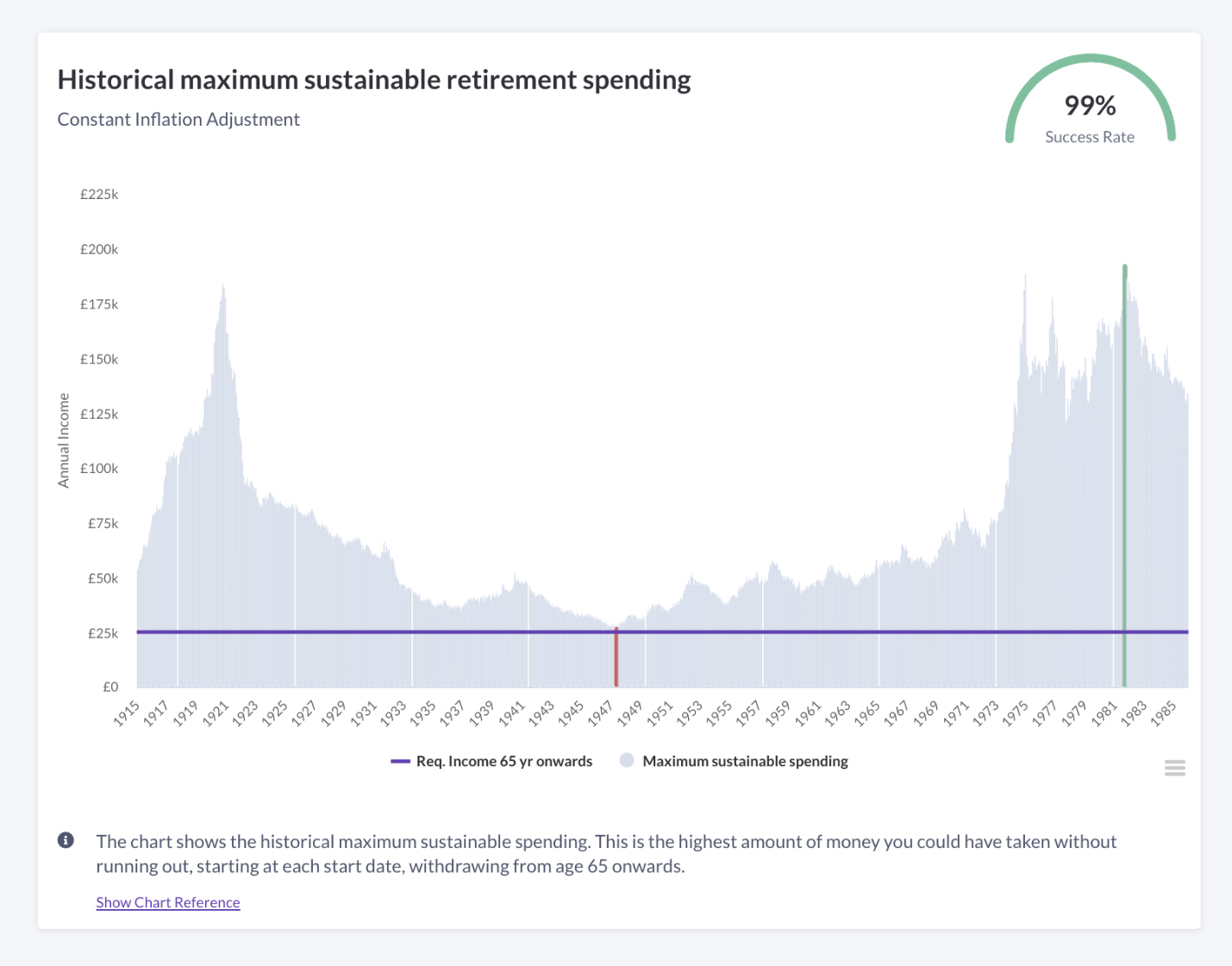 This extract above was taken from our very own Abraham Okusanya's 'Beyond the 4% rule' which you can find right here.