How Timeline helps advisers with regulatory compliance for income drawdown
There are only a few things that keep advisers awake at night than regulation and compliance!
At Timeline, we are all about helping advisers finding how we make life easier, particularly when it comes to income drawdown.
So we teamed up with Model Office, the RegTech firm founded by Chris Davies to look at how Timeline helps advisers meet regulatory and compliance obligation with regards to decumulation planning.
Model Office identified ten specific pieces of regulation where Timeline's decumulation technology can support Retail Investment Advisers compliance with the relevant regulations.
The table below is a list of these regulatory obligations, which are classified under four categories:
Advice Regulatory Requirements
Pension transfer advice
Disclosure of costs and charges
Supervision and Accountability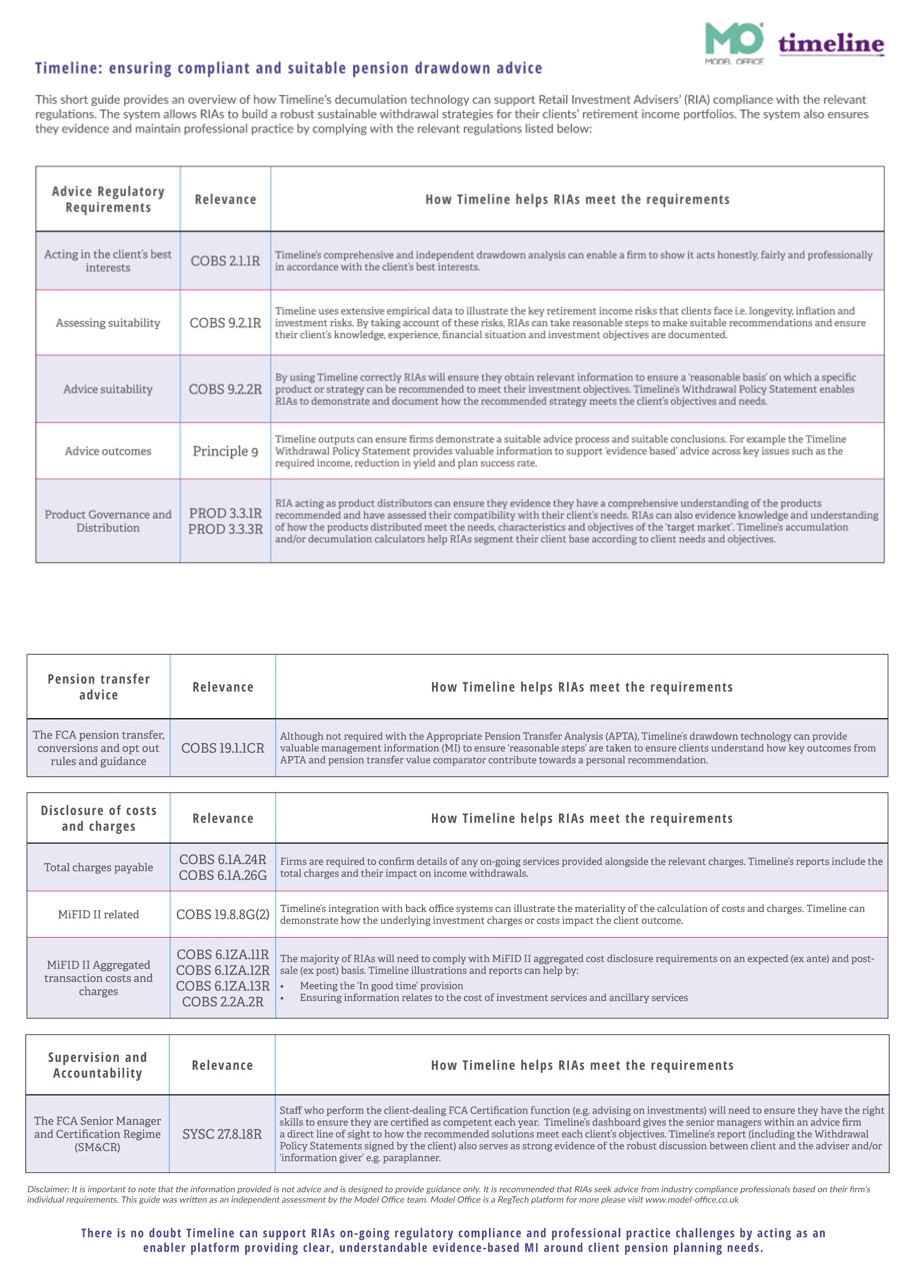 You can download a PDF version here.