Introducing goals, one-off expenses and life phases
We're excited to show you this fab new feature that helps you to create a full life plan for your clients. You can now plan in your clients' significant expenses and goals and treat each phase of their life in line with its specific requirements and milestones.
Take a look at this brief but comprehensive introductory video from our Product Manager, Thomas Hogg, and read on for the highlights.
Life phases
Life phases work like planned spending whereby you can name the phases, for example:
Children at school
Semi-retirement
Golden years
Later life
You are able to set recurring phases for example, a child at University will be £X amount every year for 3 years.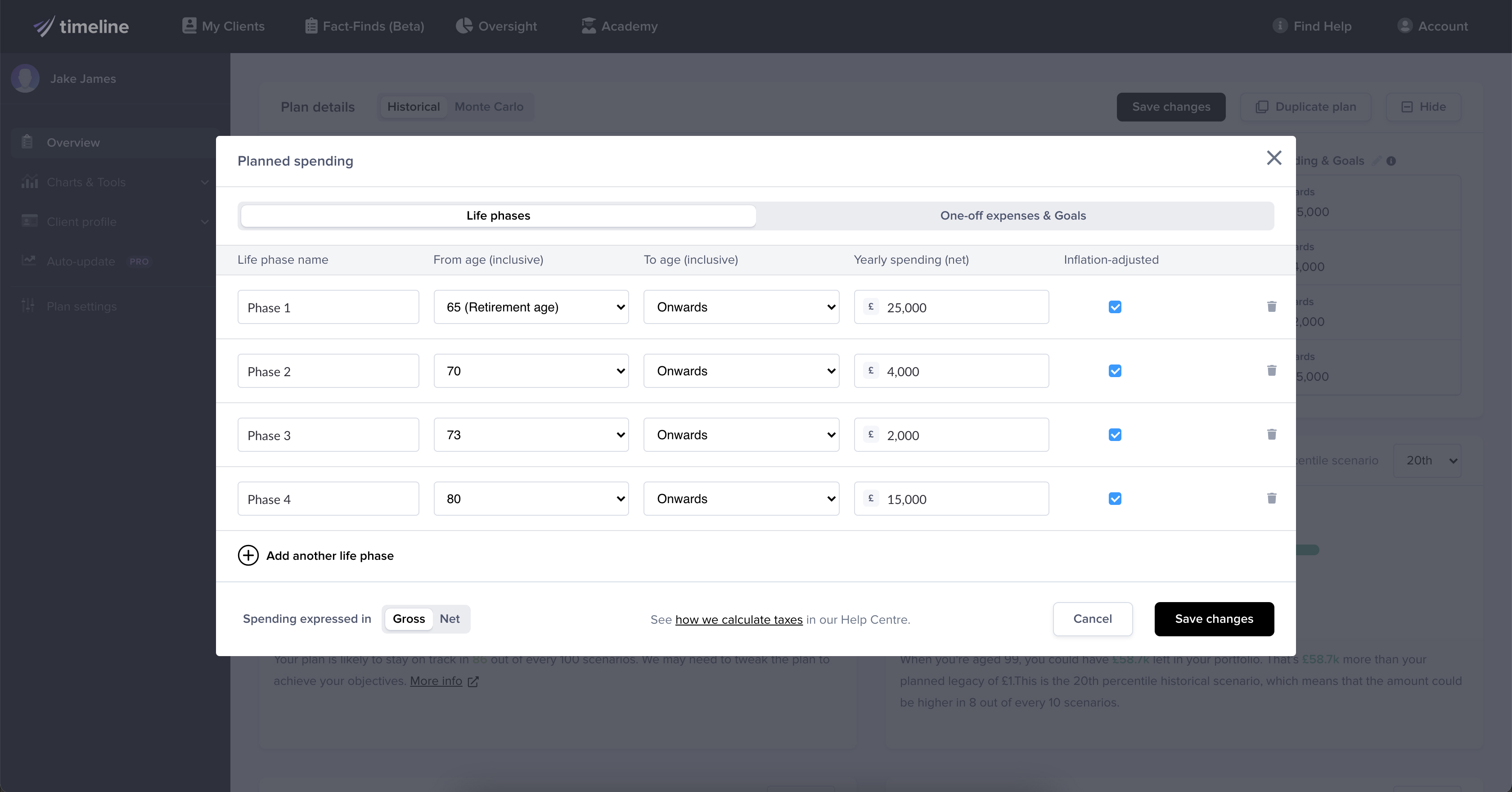 It's important to note that spending is shown as NET rather than GROSS and that you can still factor in inflation adjustments, although you may not want to do this as people in later life tend to spend a lot less than expected.
One-off expenses and goals
In this section, you can plan things like a big trip, a new car purchase, a child's wedding and so forth.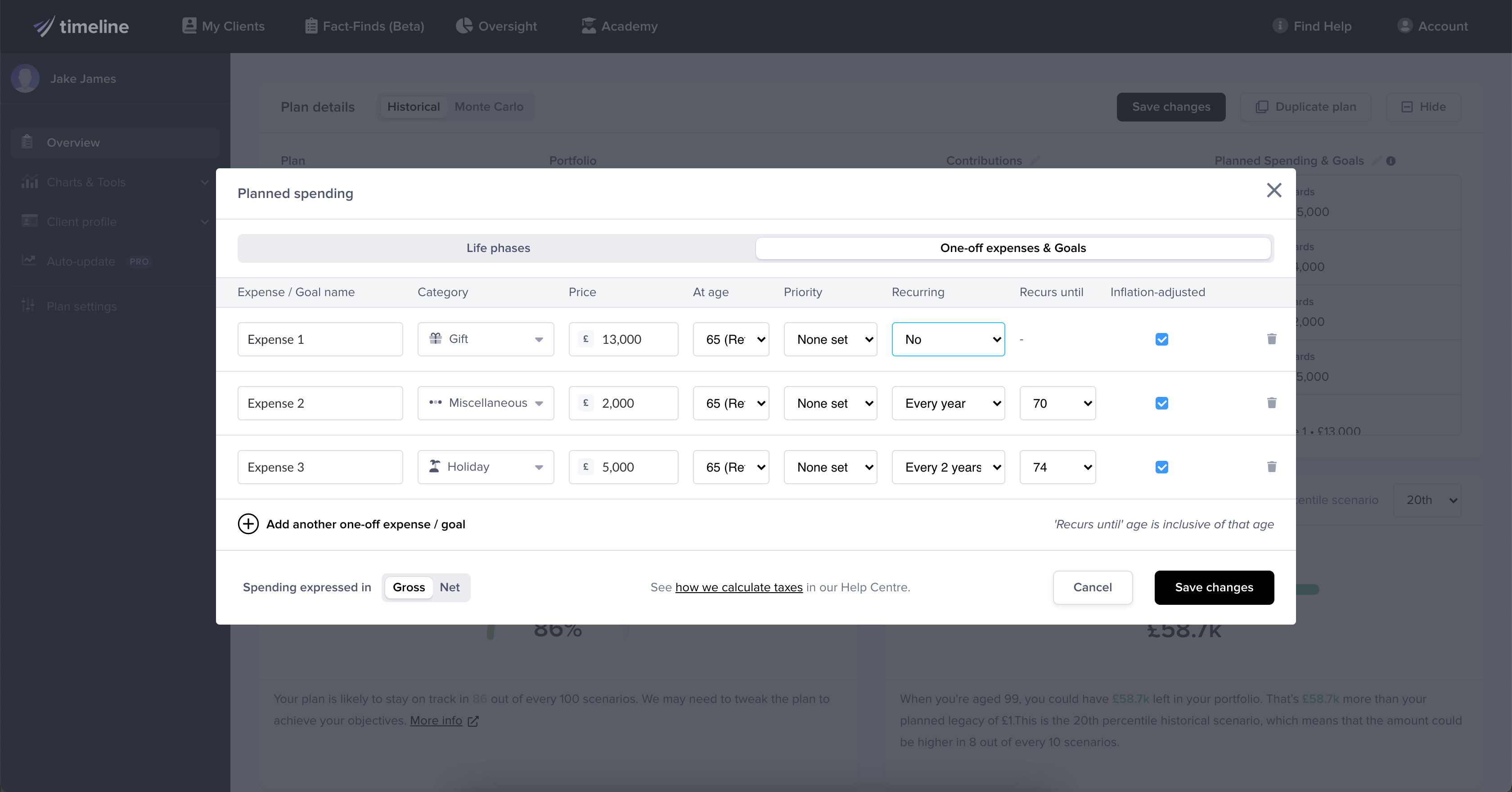 You can prioritise by selecting the priority from the dropdown
None set
Must do
Plan to
Dream of
To see how this all fits together, take a look at the Balance Chart which shows you all the data you have put in. Plus, we're adding a comprehensive Cash Flow tool soon too!
Some of these elements do not yet pull through to the balance chart, but it will be. And the more data you put into Timeline now, the more helpful it will be once future features have been released.