Introducing Timelineapp's Livetrack Feature
Livetrack is the first in a series of game-changing features that Timeline will announce this year that will completely transform the relationship between the end client and his/her financial planner.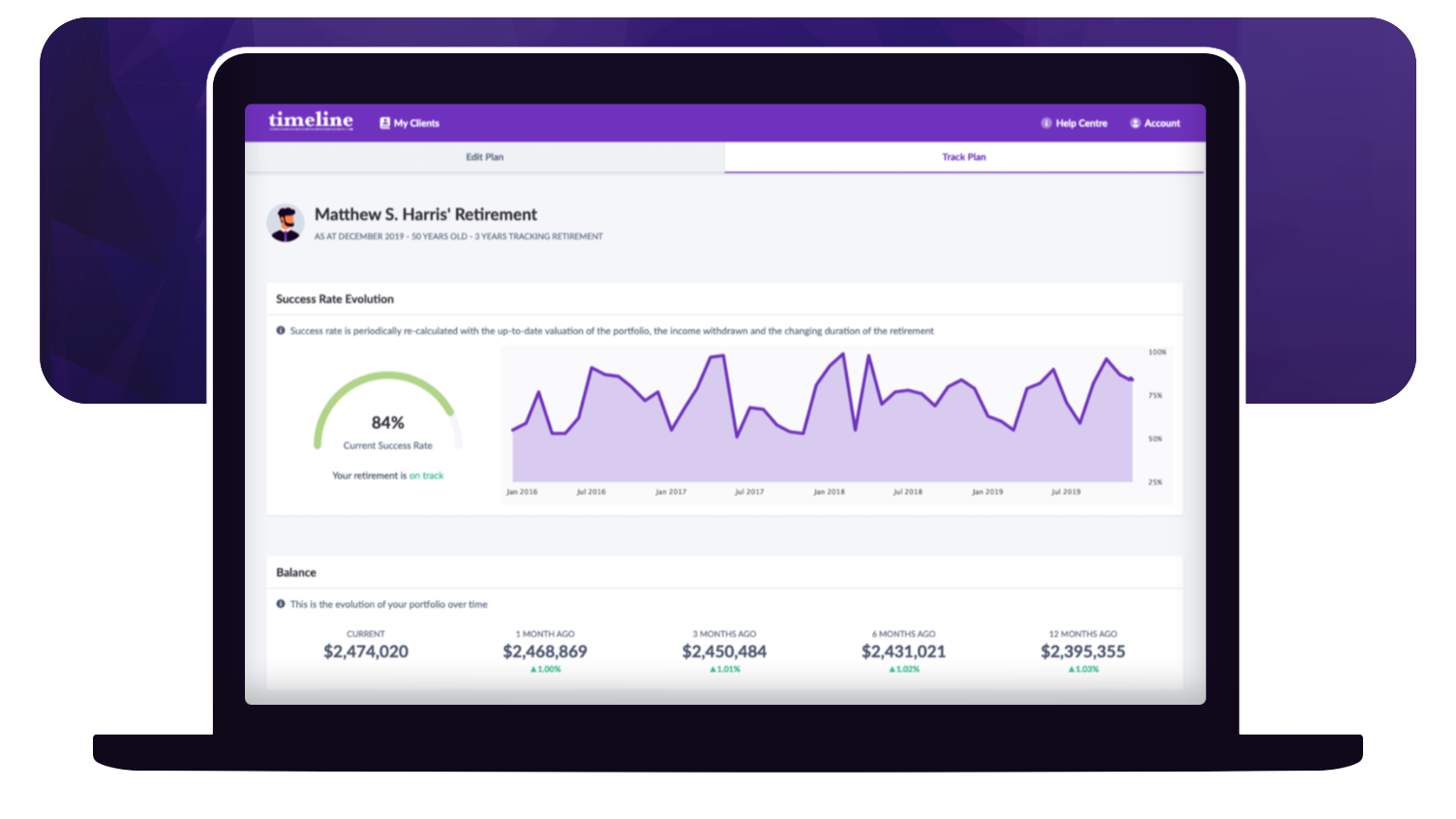 Livetrack helps financial planners and their clients visualize how a retirement journey might evolve over time. By tracking real-time portfolio balance, as well as withdrawal and asset allocation, it provides ongoing monitoring and actionable alerts to the professional financial planner who in turn will help the end client make sound decisions as life and financial dynamics occur. Livetrack changes the game in how client and planner interact, empowering both parties equally.
"We're hugely excited about the release of Livetrack. It is a game-changer in how clients and planners interact," said Abraham Okusanya, CEO of Timeline. "The ability to monitor the retirement journey in real-time takes the industry into a new frontier. We have an exciting roadmap at Timeline for 2020 and Livetrack is just the beginning."
Keeping The Client Retirement Journey On Track
Livetrack helps keep the client's retirement journey on track in three simple steps:
Ongoing assessment of sustainable withdrawal, suitability and success rate
Automated portfolio tracking against the client's stated goals
Actionable alerts to planners and senior managers within the business