Monitoring a client's retirement plan with Livetrack
The time spent giving client advice is important. There's a lot to consider when you're retirement planning and giving advice. One aspect is your client's investment strategy and the extent to which it impacts the overall retirement journey.
When scheduling your client reviews, how much do you know about the impact of the asset allocation strategy on the client's retirement journey? Reviews can be scheduled proactively, but how much time do you spend on catch-up, rather than looking at the future? Shouldn't you always be on top of your clients' current retirement position in real-time?
Financial planning is both an art and a science. Tailoring client-specific needs, being creative with individual solutions and managing a client's expectations with their money is an art. While analysing historical market performance based on actual capital market data, quantitative analysis, and stochastic modelling to help achieve these goals is the science bit.
You can increase the likelihood of your client achieving their goals by blending the two techniques together and applying them to a client's retirement journey.
There's a tendency for some advisers to focus on asset allocation as the be-all and end-all in their approach to retirement advice. An investment strategy is useful, but it only tells part of the story. Changing your asset allocation may only matter to the same extent as other client-specific considerations. For example, how sustainable is the client's desired income going to be in retirement? Or, at what point in the client's working life did they start building their portfolio for retirement?
The sustainability of such a plan is essential. The ability to monitor this plan in real-time on an ongoing basis and make changes where necessary is truly remarkable!
Imagine this; what if after you set up your client's plan – taking into account their income needs, investment strategy and other factors unique to them – all you had to do was sit back and wait for weekly alerts to tell you if this plan was on track to achieve the client's objectives? And then on that basis, have a conversation with the client, tweak the plan accordingly (if necessary) and monitor its performance on an ongoing basis in real-time.
Stress-testing and tracking a portfolio with historical data puts the client's retirement journey into perspective. Weekly, real-time fund valuations and asset allocations to this plan help advisers adjust their client's retirement strategy proactively. Timeline's Livetrack feature does precisely this. It helps planners and advisers answer the all-important question: how likely is the client's income will be sustainable in retirement? And, will they run out of money?
One of Timeline's four key metrics is the success rate. This tells advisers the likelihood of the plan staying on track out of every 100 historical capital market scenarios. This metric also considers the sustainable rate of withdrawal. Livetrack uses up-to-date portfolio valuations and asset allocations to calculate this success rate every week. The plan includes the duration of the retirement journey, as well as the amount of income and investment strategy.
Once the adviser sets up their client's plan, they configure alerts for specific parameters. Top of the list is the success rate. An adviser programs the system to alert them if the plan's success rate drops below a certain threshold. There's also an option to track the extent of the portfolio drift in the last six to twelve months. This is useful, especially in the current market environment, where there's a raging debate about how long we will be in a bear market. No one really knows the extent of a bear run, or how soon this will end.
After tracking starts, the evolution of the client's portfolio balance is embedded in the alerts. This includes using historical capital market data to monitor how the client's actual retirement has been performing against a range of scenarios on the original plan. So visually, advisers can see how the current plan fares against the initial plan. And, where the plan currently sits in comparison to a best, median and worst-case scenario basis. It's also possible to see the plan's performance in comparison to likely, rare and less likely outcomes. Advisers can see how the client's portfolio has evolved over time.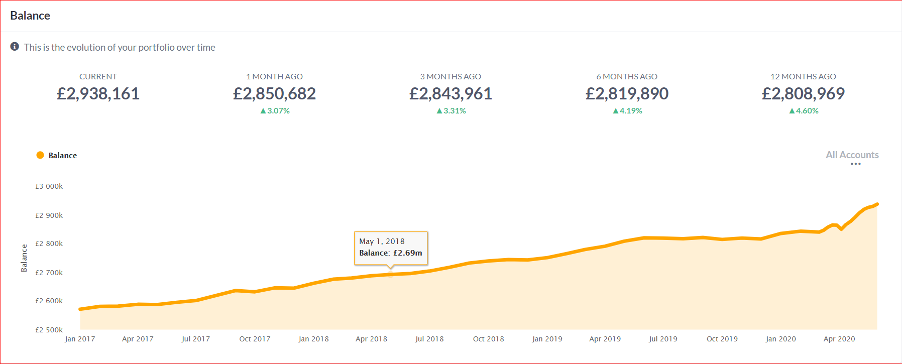 As technology becomes an integral part of our lives, the ability to track your client's plan in real-time is game changing – providing it's robust. Retirement planning has evolved over time; we can't control volatility or bear markets, but Livetrack can uniquely assess how they impact retirement plans. It can also take the client's spending needs into account, and see the extent to which the client attains their retirement goals.
If you haven't already done so, sign up for a 30-day free trial here.