Our latest improvements
We like to keep busy here at Timeline and our team listens to feedback all day, every day. We listen because you are the people who can best tell us how and what to improve. So, here's a quick round up of our latest developments.
Personalise the Capacity for Loss section of your client plans (UK users only)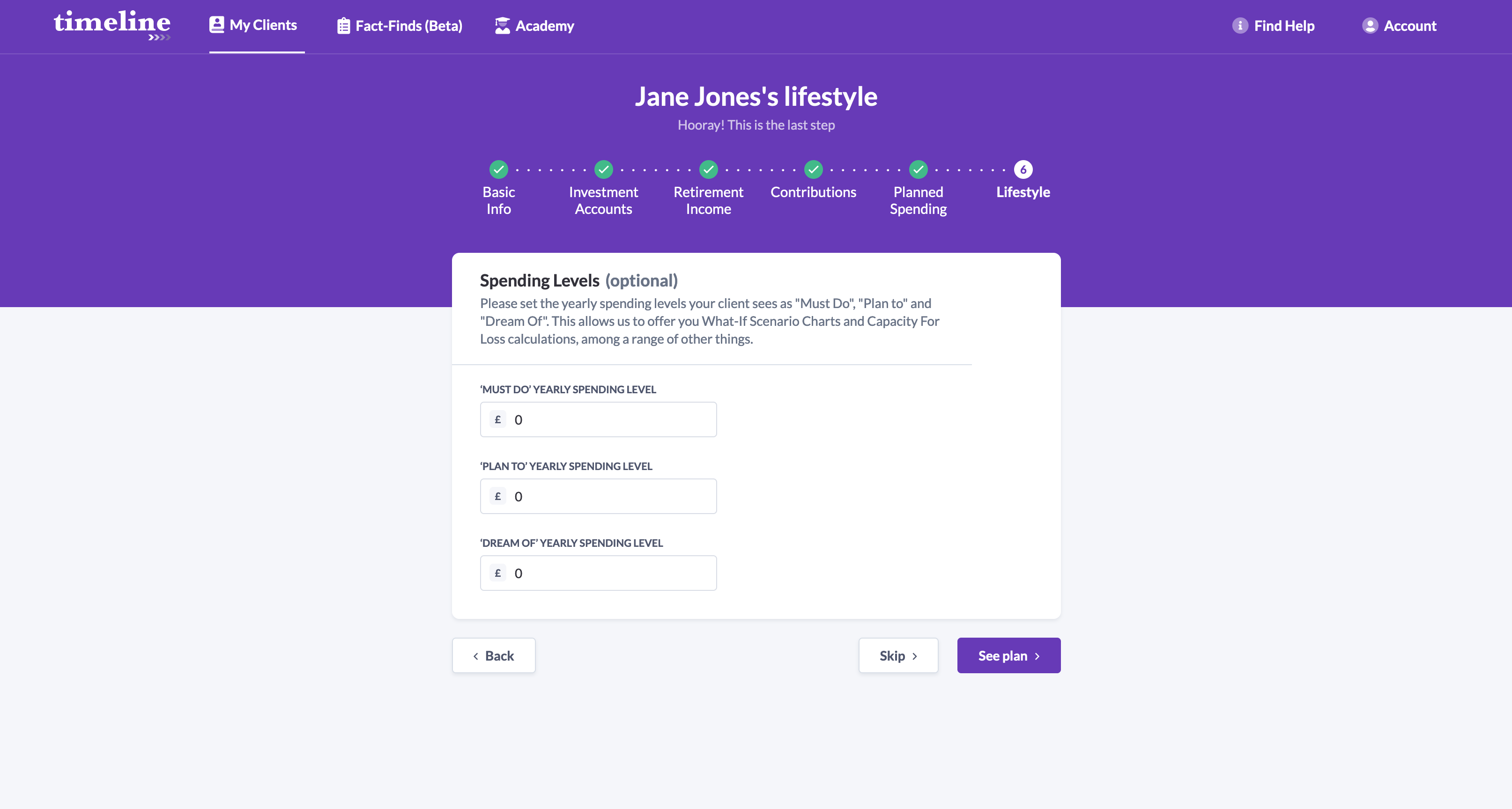 Capacity For Loss (CfL) on Timeline was previously underpinned by generic PLSA data on UK lifestyles. Your feedback told us that, for some clients, these lifestyle definitions are not appropriate. We've reacted with gusto - and now you can define lifestyles for your clients to get a more relevant CfL score.
If no lifestyles are added by the adviser, we will still use the PLSA data as default.
Quick 'back-of-the-envelope' plans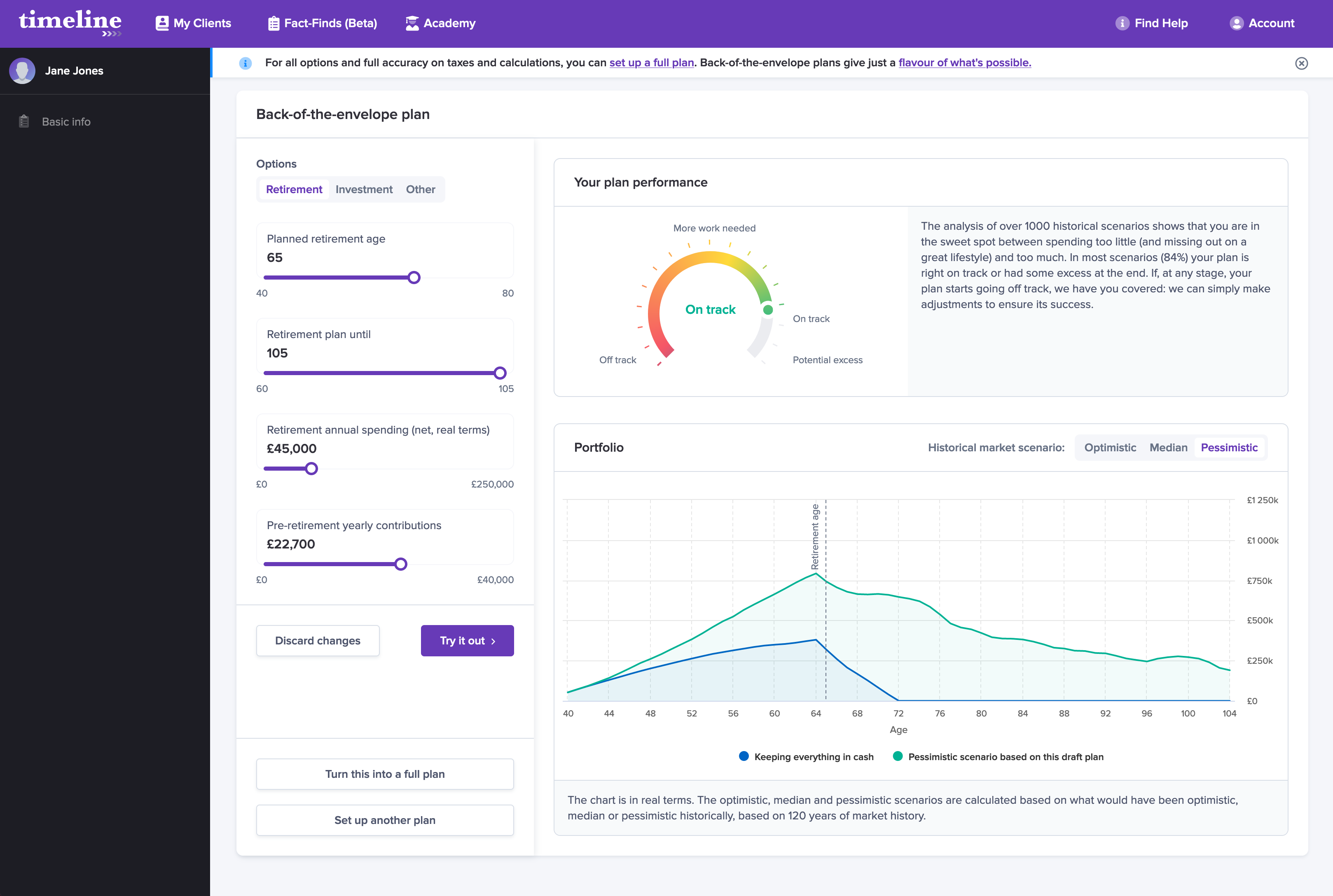 When a prospect client gets in touch, you need a quick way to make them feel engaged with their options and financial future.
We have introduced super-simplified 'back-of-the-envelope' plans for exactly this scenario. The simple plans can be set up in seconds, are easy to play around with and have a simplified, easy-to-understand visuals to show your client.
Plus, when discussions get more detailed, these plans can be seamlessly turned into full plans with all the additional bells and whistles you've come to love from Timeline.
You will be asked which type of plan you wish to embark upon right at the start making it quick and easy for you to take your clients on an engaging journey to map out their financial future.
Net planned spending
This feature allows you to enter income sources as gross and planned spending can be detailed as either net or gross.
ESG investments

We've added a new section to the digital Factfind to include questions on ESG investments.
To view these new additions, please login to your account or contact us to find out more.