Timeline Announces Integration with Seven Investment Management
Timelineapp, a fintech company that provides financial advisers with the next-generation retirement income software, and Seven Investment Management (7IM), an investment management business, today announced an integration partnership that will give 7IM advisers the ability to capture data, such as client details and account holdings, and easily integrate it into the Timeline platform.
"We're excited to be announcing our integration partnership with 7IM," said Abraham Okusanya, CEO of Timeline. "Decumulation is one of the biggest challenges for firms and Timeline's next-gen retirement experience software helps tackle this by creating a robust plan for each client. This integration means that data can move seamlessly from 7IM to Timeline, reducing the time associated with manual data import, or re-keying processes.
The integration will enable 7IM users to create rich and personalised retirement experiences underpinned by Timeline's science and data-driven capabilities. Advisers can utilise all client information and data already within the 7IM platform – completing 90% of the work involved in creating a plan, saving advisers time and reducing human error.
Once all data has been captured by Timeline, advisers are able to create viable withdrawal strategies by verifying the withdrawal success rate of a client's portfolio over time, helping to produce highly personalised and sustainable retirement plans.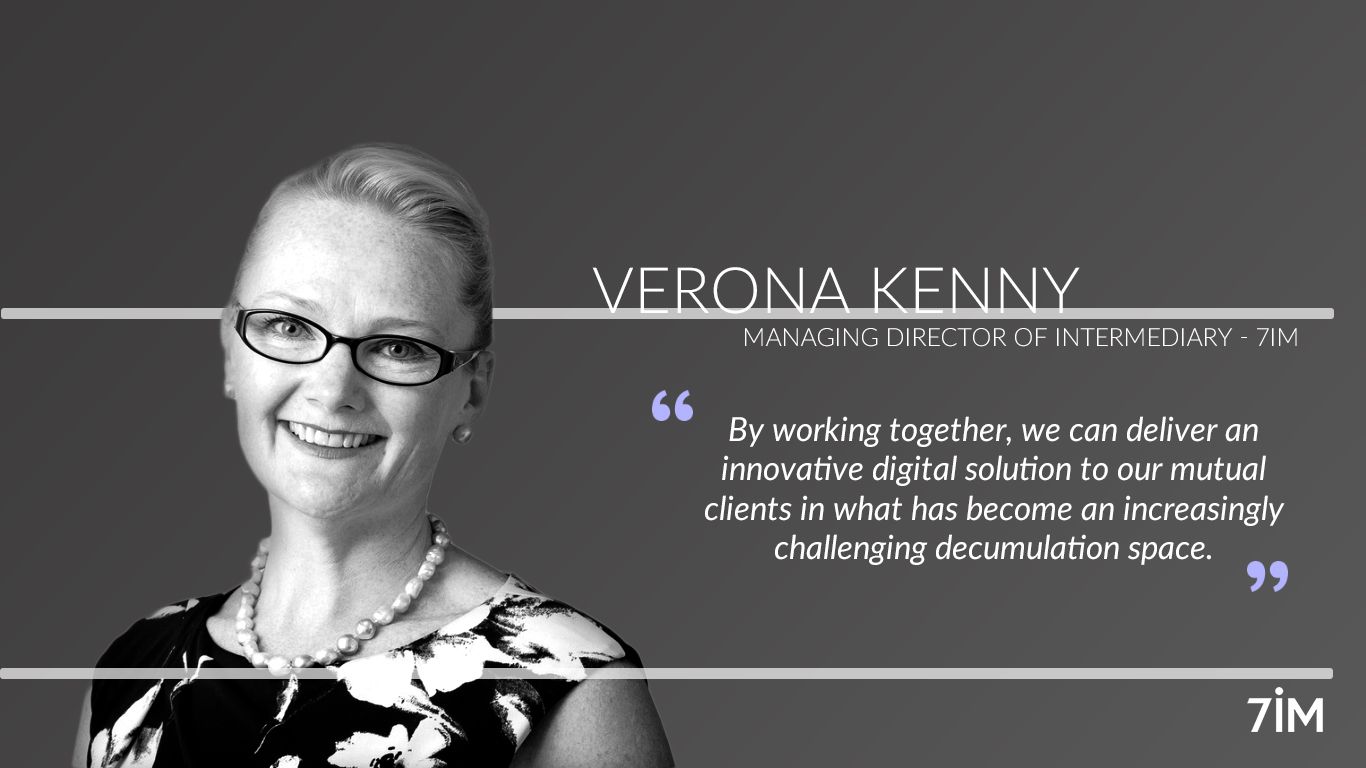 "Ensuring the best possible outcomes for clients in the drawdown phase of investing and having a robust retirement income strategy has been a growing focus for advisers and the wider investment industry for some time now," said Verona Kenny, Managing Director of Intermediary at 7IM. "That's why we are delighted to partner with another like-minded innovator such as Timeline. By working together, we can deliver an innovative digital solution to our mutual clients in what has become an increasingly challenging decumulation space."
For more information on integrations and enterprise capabilities click here