Timeline Survey: The results are in
As part of our commitment to the ongoing development and improvement of Timeline, our second annual survey was sent out earlier this year. Completed surveys were received from an impressive number of advisers and their data analysed to look at what we're doing well and where we can improve.
The survey responses were received from a broad spectrum of advisers with a mixture of client types and book sizes. Overall the feedback was incredibly positive with 97.4% of users reporting that they would be disappointed if Timeline was no longer available.
When asked how likely they were to recommend Timeline to other advisors 77.1% responded 8 or above (with 1 = highly unlikely and 10 = definitely recommend). 77% also rated Timeline highly for using it to share information with clients.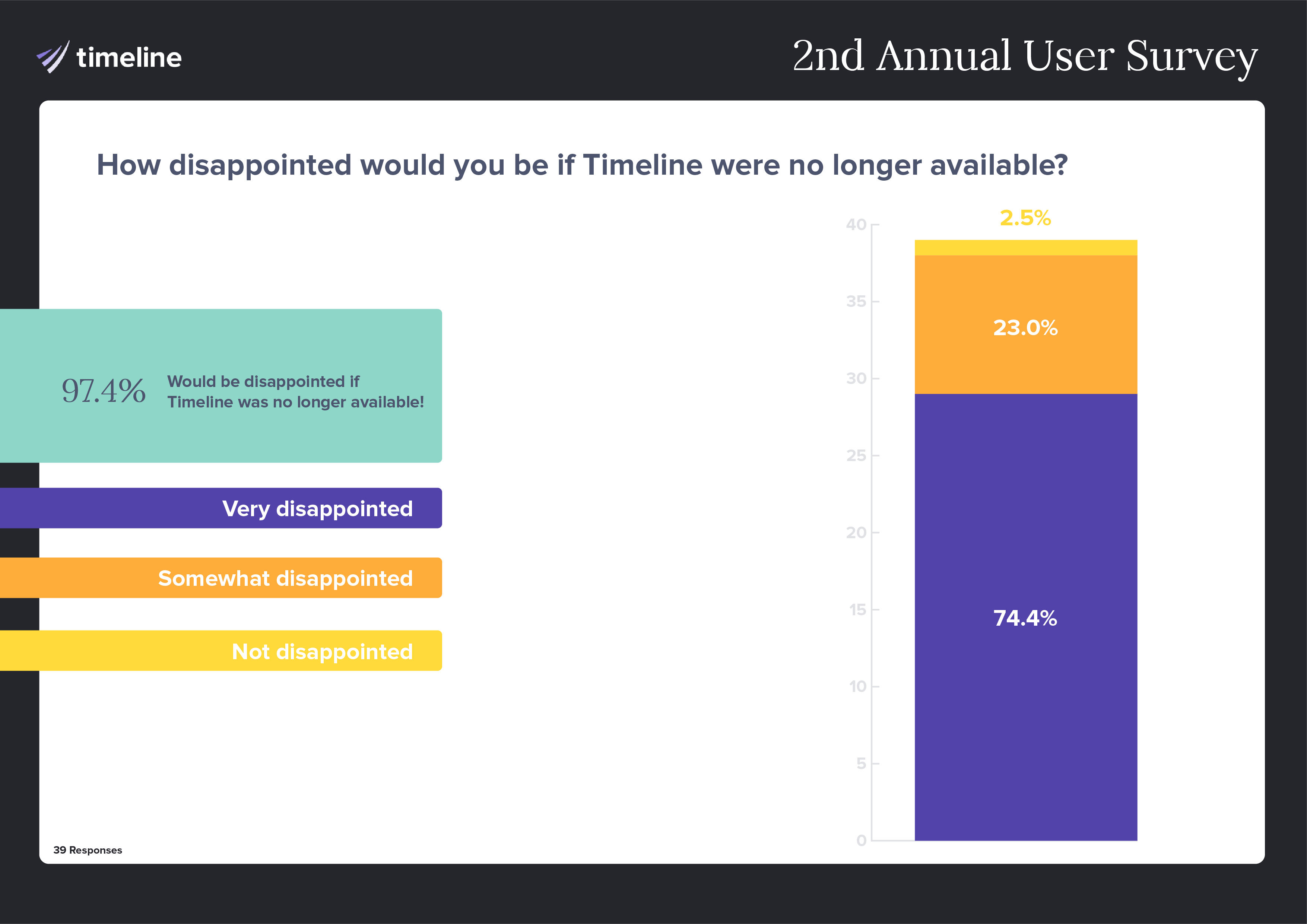 We were pleased with the positive response from agents with only 7.7% indicating that they don't hear from us enough. This suggests that our commitment to communication and improved access to helpful information is being well received.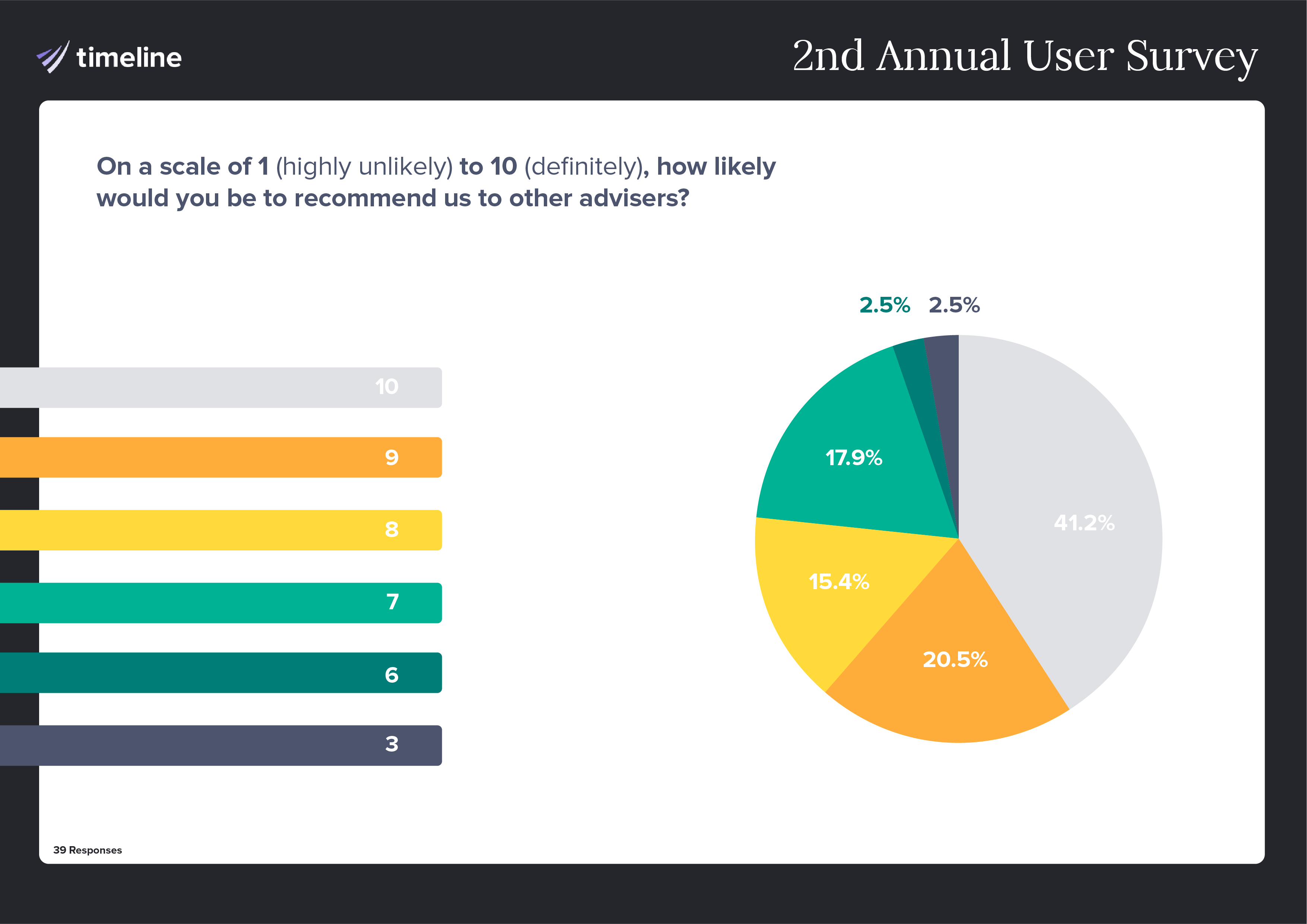 Product Updates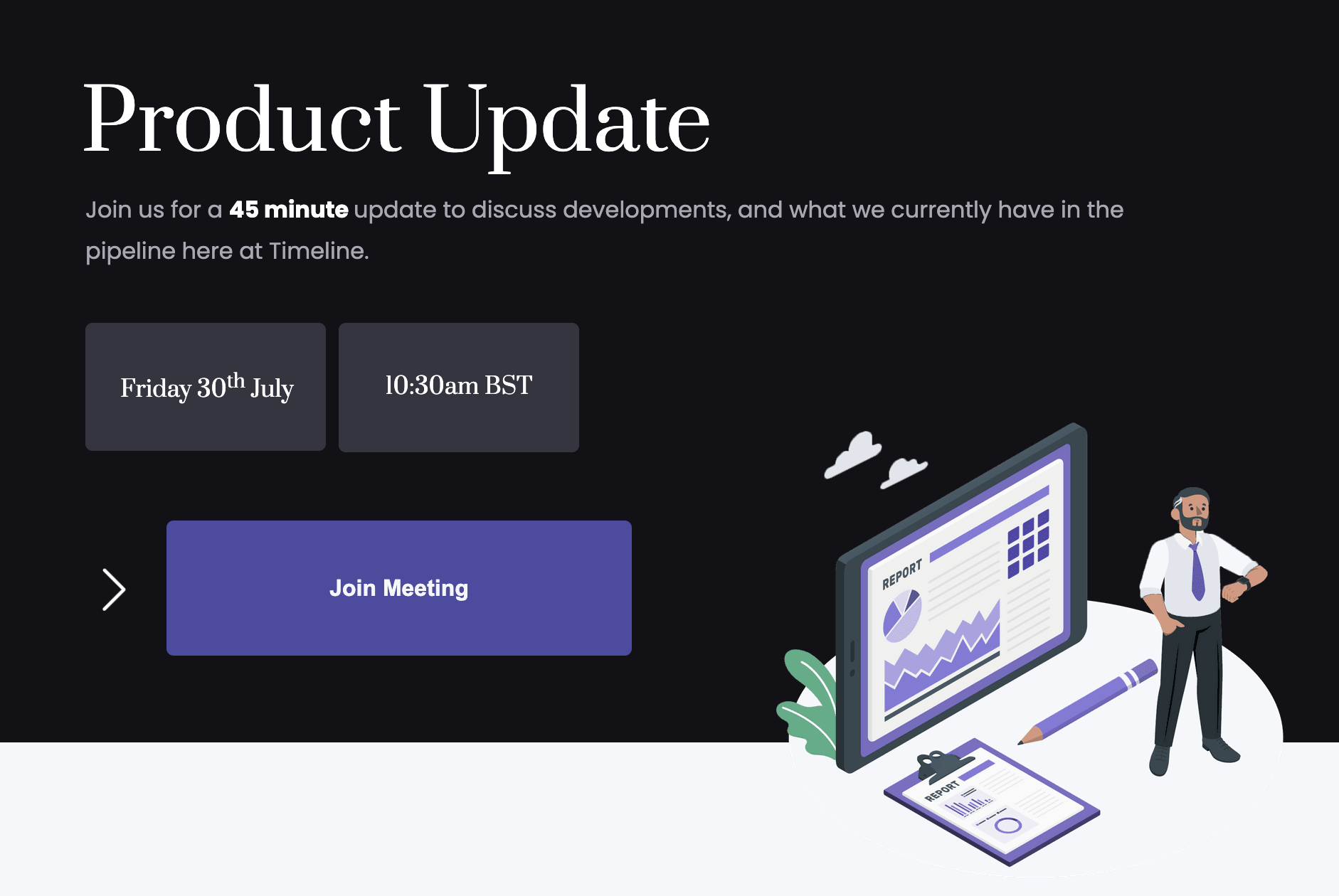 Starting this month, we are going to be running regular Product Update Webinars, where Thomas Hogg our Product Manager will talk you through the most recently released updates, explain the rationale behind them and show you how to use them. The first is on 30th July at 10:30 BST and you can join in just here.
We will also be running a number of thematic Masterclasses that will be delivered online over the coming months to expand on the topics users would like to know more about. We are keen to cover the topics of greatest interest to you. Please take a couple of minutes to tell us what you want us to cover here
We will continue to seek feedback and conversation to ensure that Timeline continues to grow as a useable, valuable tool.