We're Hiring - Retirement Consultant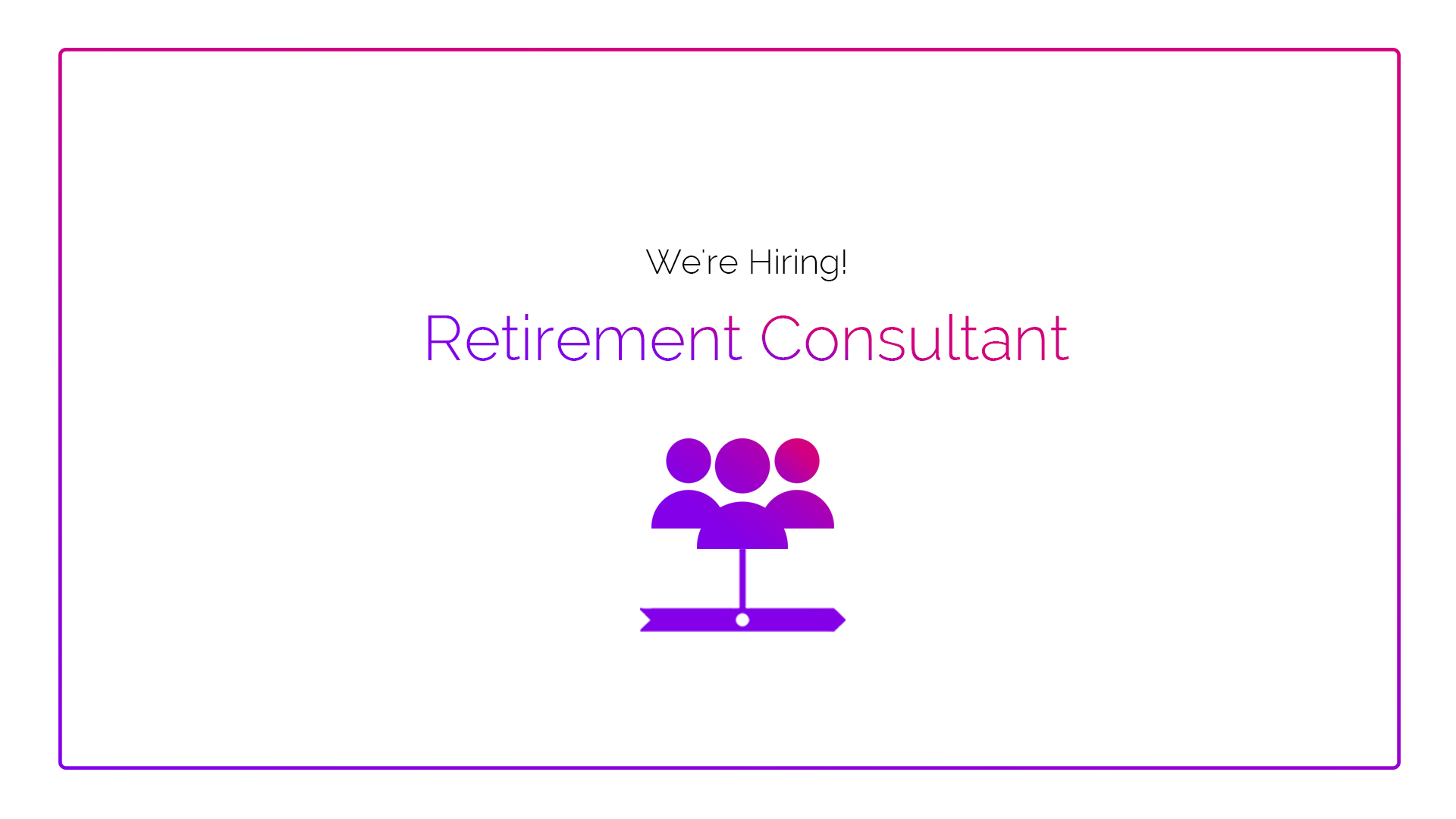 We are on the lookout for a consultant for Timeline, the software for illustrating sustainable withdrawal strategies in retirement income portfolios. The software is used by advisers in 7 countries including the UK and the US.
The ideal candidate currently holds a business development role within financial services. Perhaps you're looking to ditch lifeco, platform, or asset management dullsville and move instead to a vibrant, startup-esque atmosphere where your personality isn't tolerated – it's celebrated.
You may think you can sell ice to Eskimos. But what we're looking for is someone to work with our software users in a consultative and collaborative way.
What's the job?
You will work with advisers in the UK, US and other countries to get the best out of Timeline. Due to time zone differences, you'll be flexible enough to work outside of the traditional 9-to-5. There'll also be a fair deal of travel involved, especially to the US, at least 5 times a year for conferences. The role varies daily and involves – but isn't limited to – the following:
developing and managing relationships with key accounts including national IFA firms, networks and product providers
giving software demos to financial advisers on sustainable withdrawal strategies
arranging, coordinating and executing conference exhibitions in the UK and the US
delivering presentations, live demos and webinars on sustainable withdrawal rate strategies to adviser audiences
creating thought-leadership articles and videos on retirement income and financial planning
contributing to relevant team projects and the ongoing development of the firm
Got the skills?
Working knowledge of the advisory and retirement income market in the UK is essential. Some grasp of the US advisory market is a plus.
Key contacts and relationships within the UK advisory market including IFAs, networks and platforms.
Level 4 Diploma in Financial Planning is essential.
Are you the right fit?
This role is not for you, if you're looking to add a big-name company to your CV, you have zero personality or need to be told what to do at every step.
We'd like to hear from you if:

you want greater autonomy over your work and are keen to make a dent in the UK's retail investment universe, and have fun at the same time
you're looking for the right environment to learn, grow, challenge and be challenged
Remuneration package.
A competitive salary.
Bonus based on your and the team's performance.
Non-contributory pension scheme.
25+ days holiday.
Cost of professional qualifications and memberships of CII/PFS/CISI.
Alternatively, we're quite happy to pay in peppercorns, cowry shells, squirrel pelts or Bitcoin. The right person for the job? Send your CV and a cover letter to hello@finalytiq.co.uk telling us why we should consider you!